Dear Members and Community,
Reflecting on the transformative journey from July 1, 2022, to June 30, 2023, as the president of the Chino Valley Rotary Club, I am filled with both pride and gratitude. This was my second time serving in this role, following the resilient Deanna Trang, who led our club with unwavering determination through the COVID-19 crisis.
Our journey this year was under the banner of "Imagine Rotary," a theme that encouraged us to visualize and actualize possibilities for community development and fellowship. We believed that our collective imagination could fuel meaningful change, and indeed, we have seen this become a reality.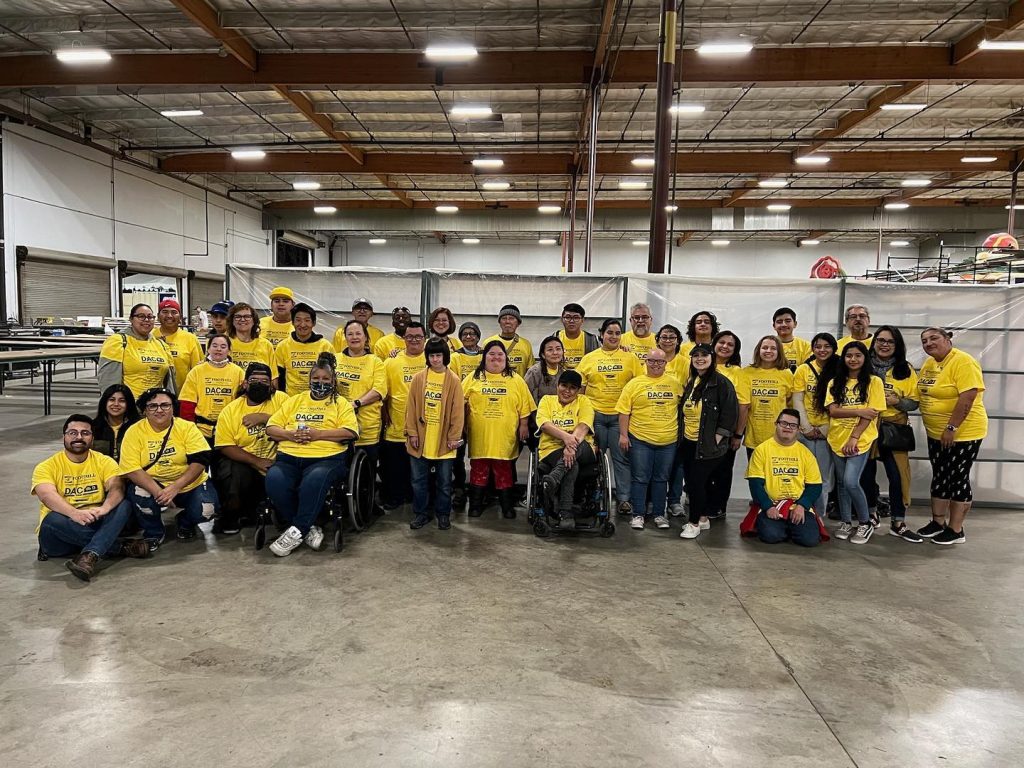 The year began with us exploring our collective impact through foundation giving discussions. We learned about the life-saving AED program from the Chino Valley Fire Department and pledged our support. Embodying the theme of 'Imagine Rotary,' we balanced service with fellowship, demonstrated in events like the exhilarating laser tag championship at Infuzion Zone.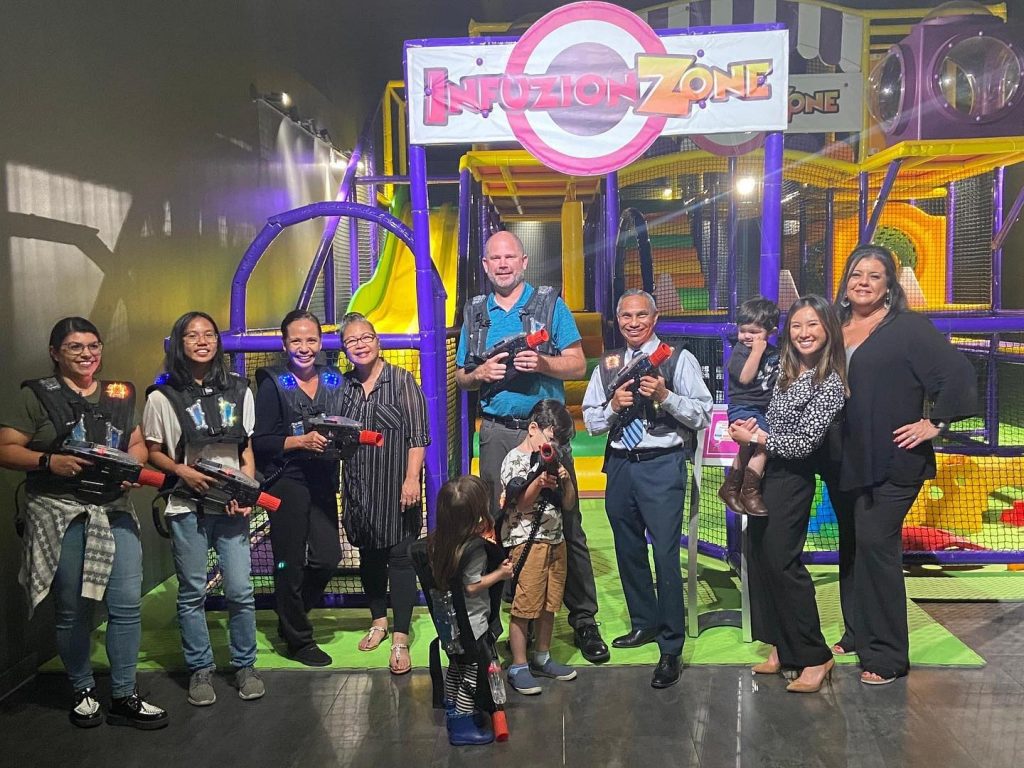 Fall brought about a period of renewal and growth. We looked towards revitalizing our club by brainstorming new engagement strategies and welcoming fresh faces, like Nick Bergiadis. It was during this time we successfully organized the popular Lobsterfest, with hundreds of attendees, whose proceeds were channeled back into our community.
Watch this TikTok video to look back at our Chino Valley Rotary Lobsterfest event – https://www.tiktok.com/@zebwelborn/video/7158247581573860651
With the arrival of winter, we kept our service spirit warm by volunteering for the Isaiah's Rock Thanksgiving Food and Christmas Food & Toy Giveaway. Together, we transformed the holiday season for many families in our community.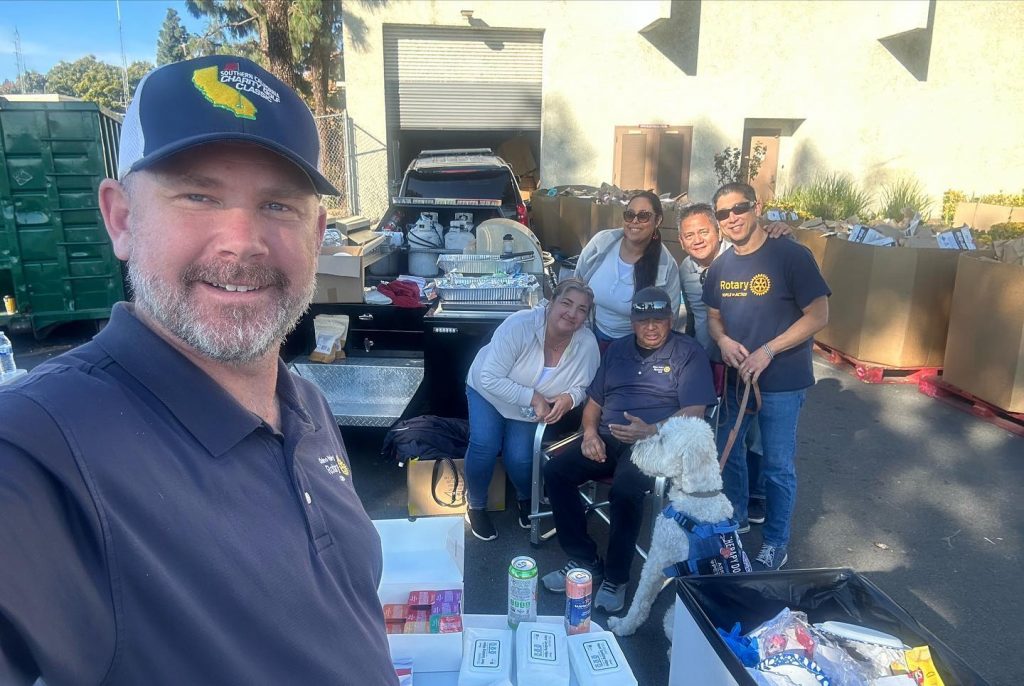 Our commitment to the 'Imagine Rotary' theme persisted into the new year. We expanded our support to our local senior community and donated to the Senior Ministry St Paul the Apostle. We also marked our commitment to global peace and understanding by supporting the District 5300 Peace Conference.
With spring in full bloom, we started planning for our Chino Valley Rotary Golf Tournament, got involved in the Rotary Youth Leadership Academy program, and supported the Love Them All Foundation's Mexican Fiesta Dance.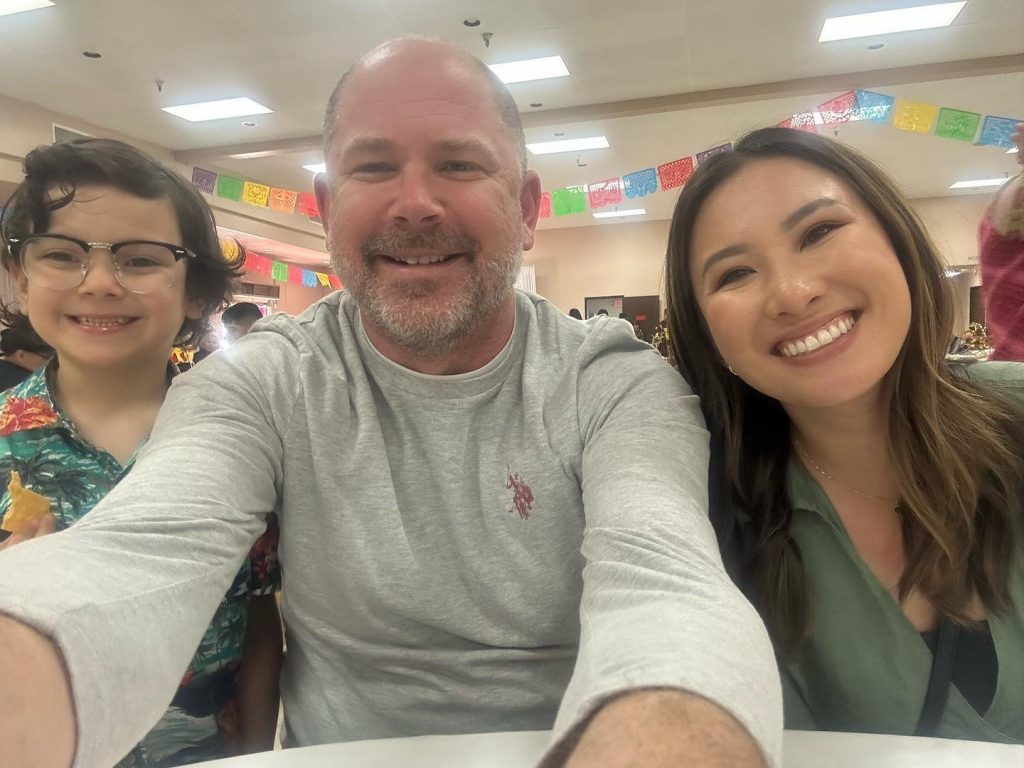 As we prepared for a transition of leadership at the end of June, we celebrated our achievements at a debunking event. We were thrilled to welcome Anthony Verches, President of the Love Them All Foundation, as our new President, and look forward to celebrating our club's 100th anniversary under the leadership of the dynamic Vola Rossi, owner of Let's Party Entertainment. In April, Anthony was named Club Champion by our Rotary District 5300 District Governor Roger Gutierrez.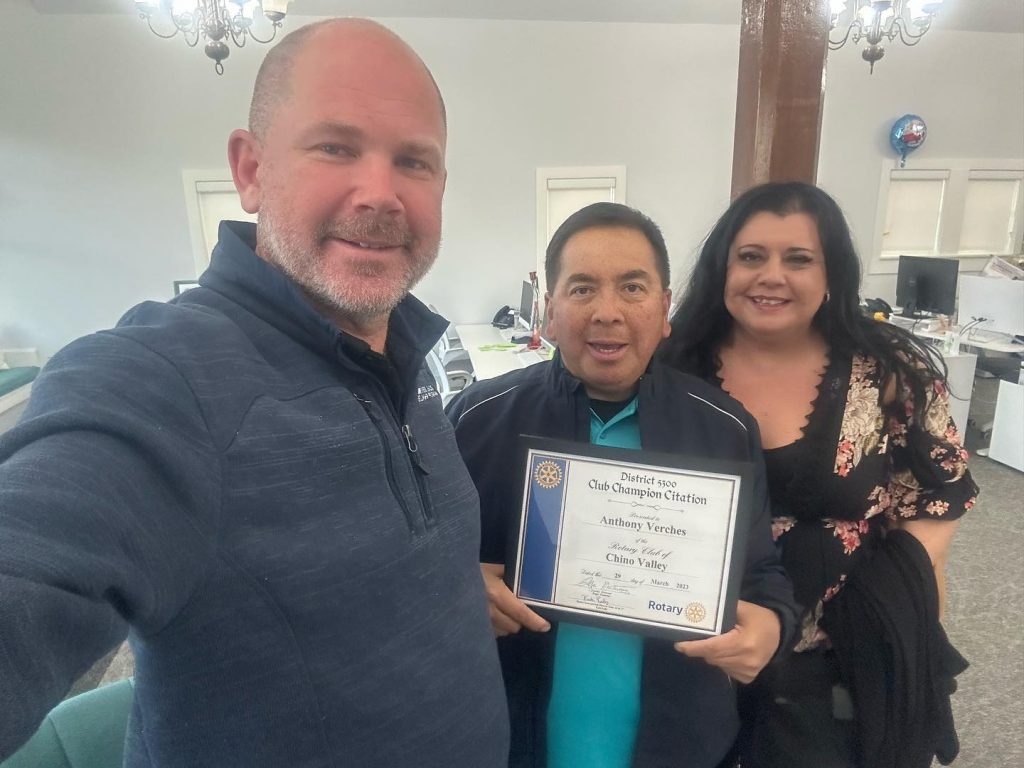 During my term, we managed to donate a budgeted $13,865 to local non-profits such as Isaiah's Rock, Chaffey College's Fund a Dream Scholarship, the Chino Valley YMCA, the Love Them All Foundation, and the Heart Safe, Bleed Safe program, among others. This was made possible by our dedicated club members, who, now numbering 22, work tirelessly to give back to the Chino Valley community.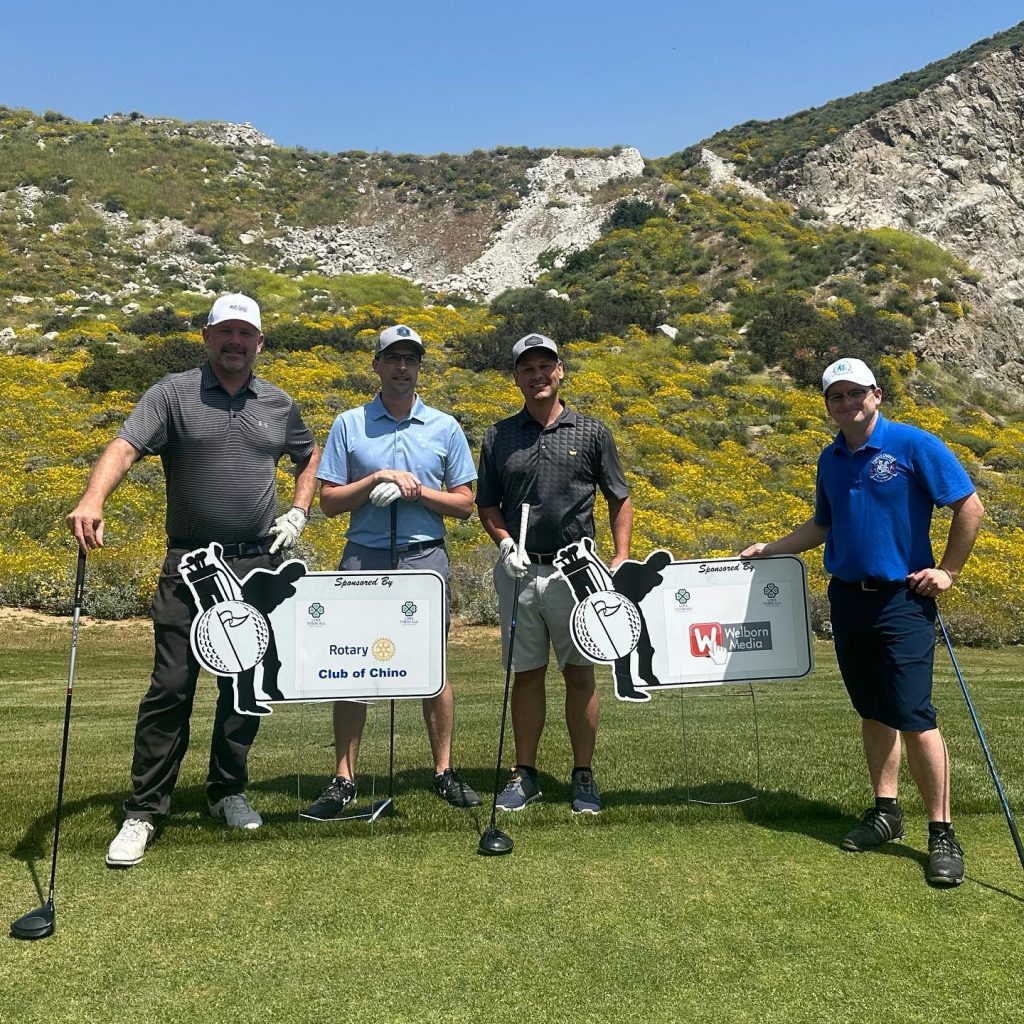 It was an honor to serve a second term as the President of the Chino Valley Rotary Club and be part of a vibrant community of local leaders dedicated to service. If you share this passion for making a difference in your community, I invite you to join us. We're always eager to welcome like-minded individuals committed to creating lasting change in the Chino Valley. To join us, please reach out to me, one of our club members, or our new leadership.
Finally, I want to express my gratitude to Deanna Trang, whose leadership during the challenging times of COVID-19 kept our club alive. And I welcome the new era under Anthony and Vola's leadership, as we look forward to a resurgence of our club's impact in the community. Our recent addition of two new members at the debunking event is a promising sign of this renewed energy.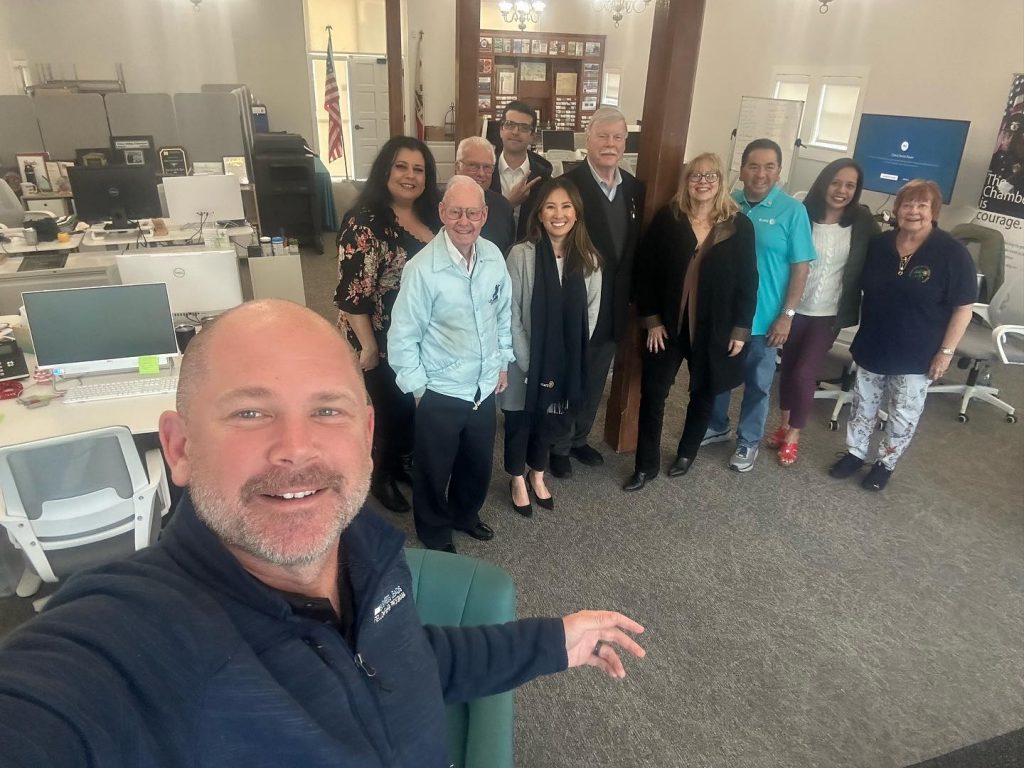 Thank you, Chino Valley, for being our canvas of change, and here's to another year of imagining and creating a better world together.
Thanks for everything!
Zeb Welborn, President, Chino Valley Rotary Club (2022-2023)
PS – We even won a golf tournament or two.