The Chino Rotary Club did a lot of good in September. We worked the CARE Closet, attended Chino Day at the Fair and secured a Global Grant for our sponsored student, Anna Casalme to attend the University at Edinburgh in Childhood Studies for $61,000.
We started the month visiting the CARE Closet, a program run by the City of Chino and the Chino Valley Unified School District. Through the program we helped prepare clothes and supplies for homeless and needy families in the Chino Valley.
The video we shared on Facebook and YouTube received thousands of views and had dozens of people ask for the address so they could donate clothing and supplies to the CARE Closet. Thank you to Arianna for arranging the opportunity to work with the CARE Closet.
Watch the video here – https://youtu.be/ZR1SrwO4cl0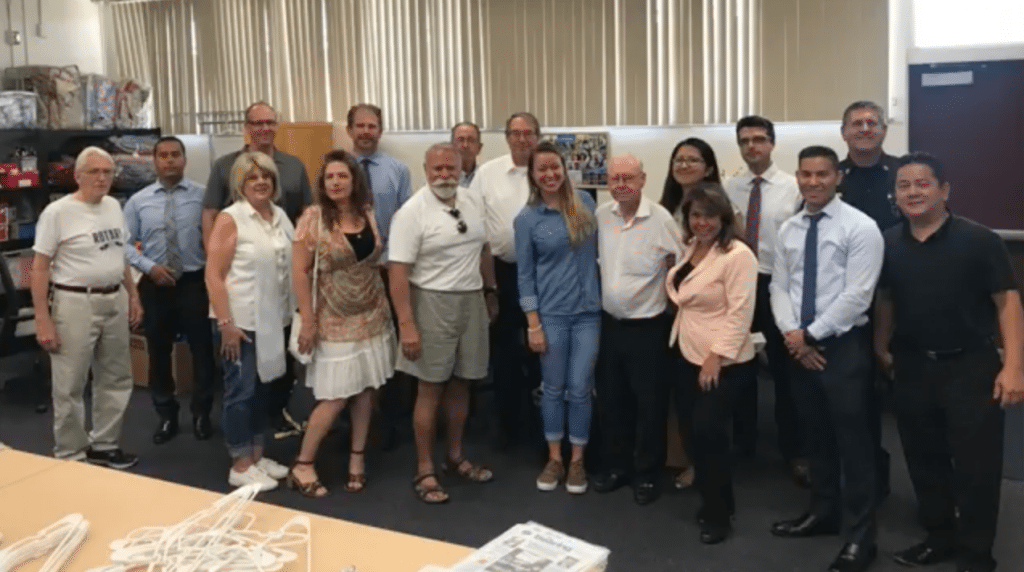 Jack Parra, a retired Anaheim PD Captain spoke to us about Self-Defense, we attended Chino Day at the Fair and…
Thanks to Chris Foster, Gene Hernandez and Melinda Robbins for helping secure a Global Grant for Anna Casalme. Anna reached out to us back in February asking if we would sponsor her to be a global grant recipient. Our club agreed to offer her a scholarship of $1,050 and she was nominated to receive a Global Grant from Rotary International which she received!
Anna, a Chino Hills resident, is now attending a Masters Program in Childhood Studies at the University of Edinburgh in Scotland. A great job by Chino Rotarians, our Rotary District 5300 and Rotary International for helping Anna get a Global Grant.